My 2 year old son can't get enough Mater right now! He would watch Cars Toons: Mater's Tall Tales all day long if he could. Mater is the lead character in those and he's also in the Disney movies Cars, Cars 2, and Cars 3. These tow mater quotes are cute and fun.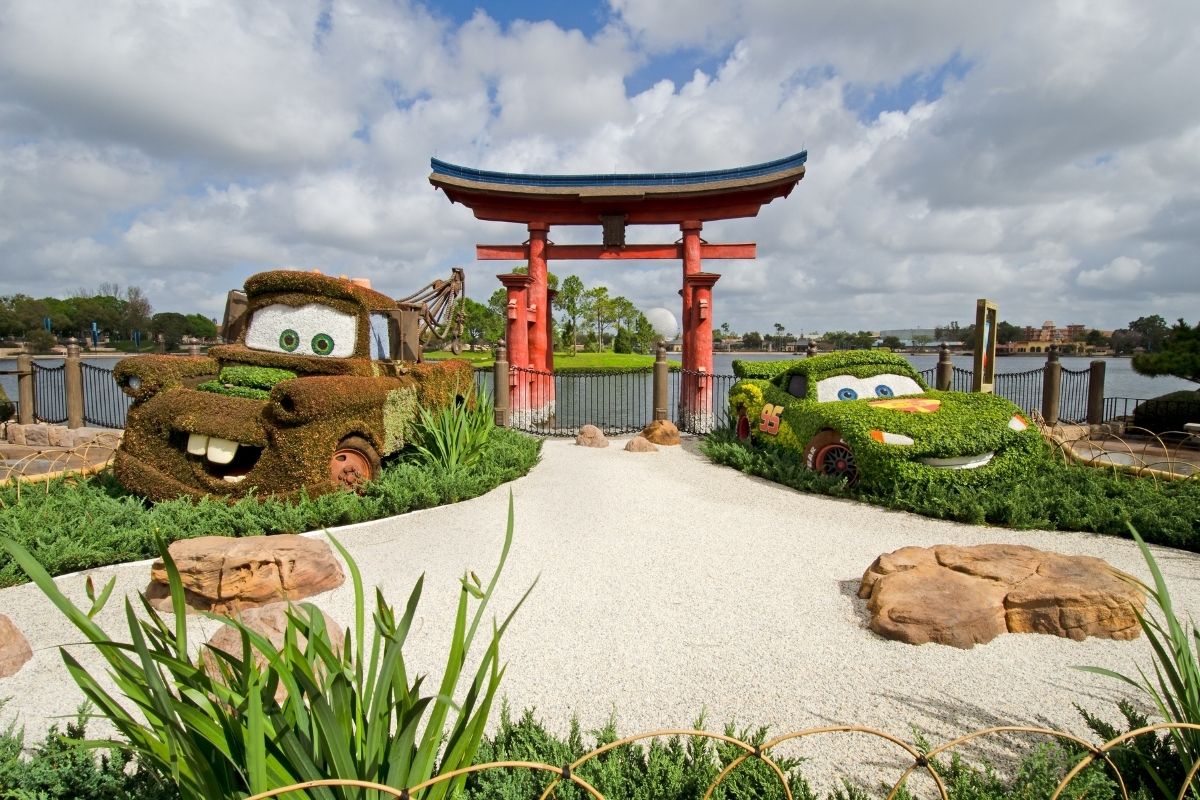 In this post I'll give you the most famous Tow Mater quotes and also some Tow Mater fun facts!
He's best friends with Lightning McQueen, the red racecar and main character in the Cars movies. Other characters he's close to are Holley Shiftwell and Sally Carrera.
Mater is a 1955 Haulital Hook'em tow truck. He's brown and rusty, but used to be baby blue. He lives in Radiator Springs off Route 66 and has a company called Tow Mater Towing And Salvage. He's funny, loyal to his friends, and has big buck teeth. 
Mater is voiced by Larry The Cable Guy. He has a thick, southern accent.
If you're wanting to meet him, you can do so in Cars Land at California Adventure and in Hollywood Studios at Walt Disney World.
Related Content: 39 Lightning McQueen Quotes That'll Have You Zipping Around The Track
The Best Tow Mater Quotes
You're going to love these funny Disney Cars quotes from Mater and his friends.
Tow Mater Quotes From Cars
1. Mater : My name's Mater.
Lightning McQueen : Mater?
Mater : Yeah like "Tuh-mater"… but without the "tuh"! What's your name?
Lightning McQueen : You…You don't know MY name?
Mater : Oh, I know your name. Is your name Mater too?
Lightning McQueen : What? (Lightning McQueen sayings are so funny!)
2. I'm happier than a tornado in a trailer park! (this is one of the most classic Mater quotes)
3. Dad gum! (Mater also says this a ton in Heavy Metal Mater!)
4. Git-R-Done! (This is a Tow Mater catchphrase)
5. Lightning McQueen : I'm serious! He's won three Piston Cups!
Mater : [spits out fuel]  He did WHAT in his cup?
Lightning McQueen : I thought you said you'd never come back.
Doc Hudson : Well, I really didn't have a choice. Mater didn't get to say goodbye.
Mater : GOODBYE! Okay, I'm good.
6. Mater: She's my fiance.
Lightning McQueen: What?!
Mater: Ha ha! Just kiddin'. She just likes me for my body.
7. McQueen and Sally parked beneath a tree! K-I-S-somethin'-somethin'-somethin'-T!
8. I don't need to know where I'm goin', I just need to know where I've been.
9. Hey there Miss Sally, may I have this cruise?
10. Mater : You know, I once knew this girl Doreen. Good-looking girl. Looked just like a Jaguar, only she was a truck! You know, I used to crash into her just so I could speak to her.
Lightning McQueen : What… are you talking about?
Mater : I dunno.
11. Where are ya? Shoot! You're in Radiator Springs, the cutest little town in Carburetor County.
12. Lightning McQueen : Will you stop that?
Mater : Stop what?
Lightning McQueen : That driving backwards. It's creeping me out. You're gonna wreck or something.
Mater : Wreck? Shoot! I'm the world's best backwards driver! Just watch this right here, lover boy. (this is the Tow Mater driving backwards quote)
13. I know'd you wouldn't leave without saying goodbye!
14. Lightning McQueen : Oh, I am SO not taking you to dinner.
Sally : That's OK, Stickers. You can take Bessie.
Mater : Oh, man, you get to work with Bessie! I'd give my left two lugnuts for somethin' like that!
15. We'll talk later, Mater… hehe – later, Mater – that's funny!
16. Way to go Buddy!
17. This may be bad time to mention this, but uh… you owe me $32,000 in legal fees.
18. Oh, he's just a little bit shy, and he hates ya for killing his flowers.
19. Mornin' sleepin' beauty!
Tow Mater Quotes From Cars 2
1. Finn McMissile : I never properly introduced myself: Finn McMissile, British Intelligence.
Mater : Tow Mater, average intelligence.
2. I sure wish he'd hurry up and get back 'cause we got a whole summer's worth of best friend fun to make up for.
3. Whatever you do, DO NOT EAT the free pistachio ice cream! It has TURNED.
4. Mater : 'Scuse me, can I get a picture with you?
[drives next to Francesco] 
Francesco Bernoulli : Ah, anything for McQueen's friend.
Mater : Miss Sally is gonna flip when she sees this!
[Lightning sighs] 
Mater : She's Lightning McQueen's girlfriend.
Francesco Bernoulli : Ooh…
Mater : She's a big fan of yers.
Francesco Bernoulli : Hey, she has a-good taste.
Lightning McQueen : Well, Mater's prone to exaggeration; I wouldn't say she's a "big fan".
Mater : You're right. She's a HUGE fan! She goes on and on about your open wheels here.
[He taps Francesco's left front wheel] 
Lightning McQueen : Well, mentioning it once doesn't qualify as going "on and on".
Francesco Bernoulli : Francesco is familiar with this… reaction to Francesco. Women respect a car that has a-nothing to hide.
Lightning McQueen : Yeah, uh…
[fake-laughs and shakes his frame "no" while falsely smiling] 
Tow Mater Quotes From Cars 3
1. Mater: [singing] ? My cup holder's happy, my tank is full. My engine's running like a Brahma bull. My bumpers are polished and talk about luck. I just got a date with an ice cream truck. ? [laughs as his smartphone rings] Huh? [knocks over a pile of tires] Aah! Shoot. Hey, McQueen, you still there? McQueen? Ugh. Technology!
2. Mater : [talking to Lightning on his smartphone] You know what I'd do?
Lightning : What?
Mater : … I dunno. I got nothin'.
Other Tow Mater Sayings
1. If I'm lyin' I'm cryin' (Mater's Tall Tales)
2. Says you (Mater's Tall Tales)
3. It's the ghostlight! (Mater And The Ghostlight)
Wrapping Up
I hope you enjoyed reading these popular Tow Mater quotes! Our family can't get enough of him. There aren't too many days where we don't watch a movie or a short that has Mater in it. He's such a funny and lovable character.
Pin this so you can find these movie quotes again!